Local Literary Events
Published on October 2nd, 2023 | by TLV News
0
Virginia Circuit Court Judge Martin Clark's New Book "The Plinko Bounce" to be Featured on Thacker Mountain Radio October 19, 2023
Judge Clark will be featured on Thacker Mountain Radio on Thursday, October 19th at 6:00 pm.
"Martin Clark is not only the thinking man's John Grisham but, maybe better, the drinking man's John Grisham." — The New York Times.
"Martin Clark is, hands down, our finest legal-thriller writer." — Entertainment Weekly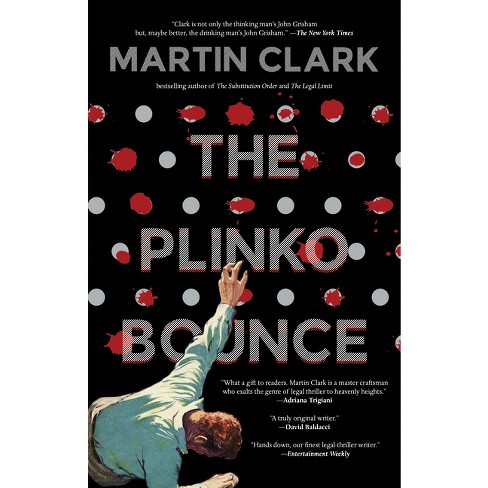 Unforgettable characters, an insider's blueprint of the justice system, intricate plotting, and a provocative, no-holds-barred ending.
For seventeen years, small-town public defender Andy Hughes has been underpaid to look after the poor, the addicted, and the unfortunate souls who constantly cycle through the courts, charged with petty crimes. Then, in the summer of 2020, he's assigned to a grotesque murder case that brings national media focus to rural Patrick County, Virginia—Alicia Benson, the wife of a wealthy businessman, is murdered in her home. The accused killer, Damian Bullins, is a cunning felon with a long history of violence, and he confesses to the police. He even admits his guilt to Andy. But a simple typographical error and a shocking discovery begin to complicate the state's case, making it possible Bullins might escape punishment. Duty-bound to give his client a thorough defense, Andy—despite his misgivings—agrees to fight for a not-guilty verdict, a decision that will ultimately force him to make profound, life-and-death choices, both inside and outside the courtroom.
THE PLINKO BOUNCE
Rare Bird Books — September 12, 2023
Hardcover: $28.00
ISBN: 978-1644283776
MEET THE AUTHOR
Martin Clark is often praised as our best legal-thriller writer (Entertainment Weekly, The Washington Times, Winston-Salem Journal).  His sly, smart books, however, aren't just courtroom thrillers.  Because of his distinctive, genre-bending style, he's also been compared to Walker Percy and T.R. Pearson (Oxford American), Tom McGuane and Nick Hornby (New York Times Book Review), Elmore Leonard (Los Angeles Times), and even Hunter S. Thompson (The Denver Post).  His latest novel, THE PLINKO BOUNCE (September 12) once again showcases his unique talent, prompting Adriana Trigiani to note: "Martin's canon… has a permanent place of honor in American Literature."
Martin is a retired Virginia circuit court judge, who served twenty-seven years on the bench.  His novels have appeared on numerous bestseller lists and have been chosen as a New York Times Notable Book, a NewYorkTimes Editors' Choice, a Washington Post Book World Best Book of the Year, a Bookmarks magazineBest Book of the Year, a Boston Globe Best Book of the Year, a Book-of-the-Month Club selection, a finalist for the Stephen Crane First Fiction Award, and the winner of the Library of Virginia's People's Choice Award in 2009, 2016 and 2020.  Martin received the Patrick County Outstanding Community Service Award in 2016 and the Virginia State Bar's Harry L. Carrico Professionalism Award in 2018.   He and his wife, Deana, live on a farm with dogs, cats, chickens and three donkeys.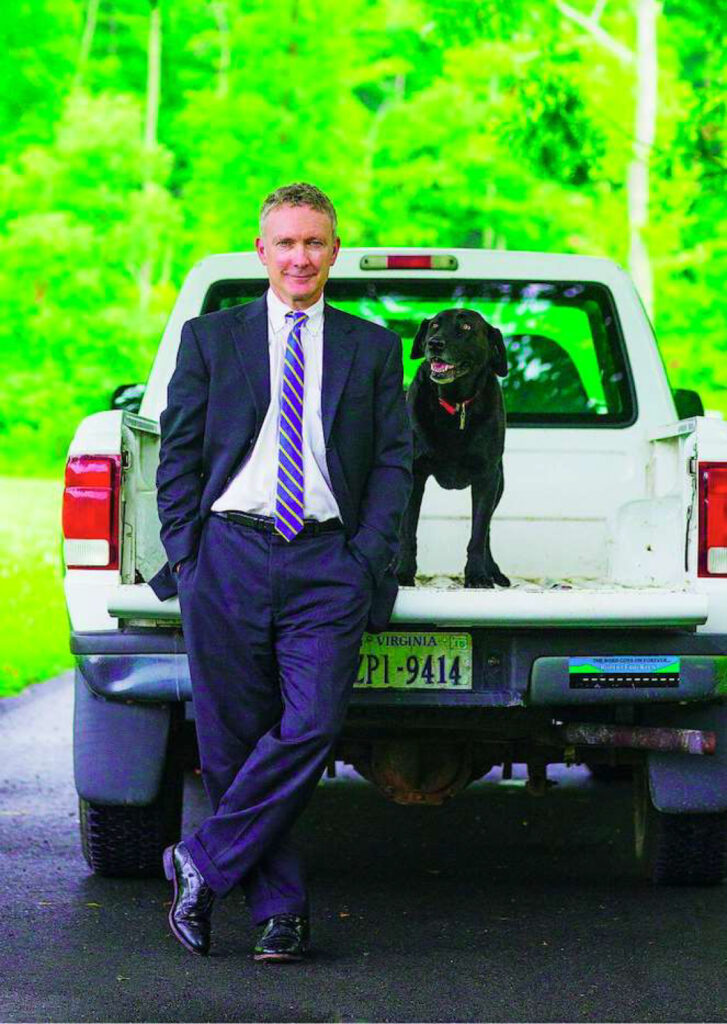 CONNECT WITH MARTIN ONLINE
Official Website: MartinClark.com
Facebook: /MartinClarkAuthor
EARLY PRAISE FOR THE PLINKO BOUNCE
"The Plinko Bounce is jam-packed with crime, murder, old wounds, new thrills, disillusionment and the mayhem that ensues when dumb mistakes are made by well-meaning people. What a gift to readers on Judge Clark's 23rd anniversary in literary show business! We remain agog at his skill, mastery, and moxie. Martin's canon, which dredges the reader in heartbreak and roils us in hilarity, has a permanent place of honor in American Literature. Martin Clark is a master craftsman who exalts the genre of legal thriller to heavenly heights. Ain't nobody following him that will ever do better. That right there would be impossible. Trust me."
—Adriana Trigiani, author of Big Stone Gap
"Martin Clark injects life into a topsy-turvy murder case in rural Virginia as only he can in this propulsive tour de force, which had me riveted from beginning to end."
—Beth Macy, author of Dopesick
"What I love about the novels of Martin Clark is how smart they are — about the law, of course: The Plinko Bounce is a legal thriller, after all. But he's just as smart about people, their attachments and losses, and what drives us to assume our roles in the murky moral mess that's life."
—Daniel Wallace, author of Big Fish and This Isn't Going to End Well
"Martin Clark is back stronger than ever. With all the legal tomfoolery of Better Call Saul and the dutiful heart of Longmire, The Plinko Bounce underscores why I've been an ardent Clark fan since the beginning. The man can write, he's funny as hell, and his words stand tall with hard-won integrity."
—Matthew Quick, New York Times bestselling author of The Silver Linings Playbook and We Are the Light
PRAISE FOR MARTIN CLARK
"Completely original.  Martin Clark knows how to write and spin a great yarn." —Nelson DeMille

"Clark has a diabolical imagination, which he employs brilliantly.  To his unconventional thrillers, he brings a keen understanding of high principles as well as the realistic nuts and bolts of the legal profession."
—Greensboro News and Record
"A truly original writer." —David Baldacci

"Martin Clark is the new standard against which other works of legal fiction should be judged."
—Winston-Salem Journal
"A bold new voice in thrillers." —Los Angeles Times

"This is writing at its best—for this genre or any other—and one is almost tempted to urge the author to discard his black robe as a real-life circuit court judge and devote himself full-time to writing."
—Charlottesville Daily Progress
"Astonishing literary skill.  Clark [is] a master of dialogue and a brilliant scene painter."
—St. Louis Post-Dispatch
"Clark's trademark is witty prose and mind-bending legal plotting." —The Seattle Review of Books

"Master of colorful legal thrillers." —BOOK CITY Roanoke

"If you order a 'Martin Clark' at your local library or bookstore, be prepared: It packs a wallop. It's so intoxicating that it doesn't just dazzle Clark's reviewers, it inspires them." —Raleigh News and Observer

"Part John Grisham, part Hunter S. Thompson and part sheer grit…" —Denver Post 
"Often acclaimed as the country's best writer of legal thrillers." —Washington Times