Local News
Published on April 5th, 2021 | by TLV News
0
Oxford, Mississippi and Lockport, Illinois Face Off in Strongest Town Contest Finals
Voting for the final round of the sixth annual Strongest Town Contest will open at the conclusion of a livestream featuring representatives from the two finalist communities at noon EST Monday.
Oxford, Mississippi and Lockport, Illinois have advanced through three rounds of voting so far, proving how they implement the Strong Towns approach to building fiscal resilience and prosperity with a range of challenges. This livestream is their last chance to win over the public to earn the title.
The community that receives the most votes before Thursday, April 8 at noon EST will be declared the champion.
The community that receives the 2021 Strongest Town title will be given a full feature profile on the Strong Towns platform. Charles Marohn, Strong Towns founder and president, will also pay the victorious community a visit when it is safe to gather again.
The Strongest Town is a community that is doing the work to become fiscally resilient and build prosperity for its residents. This contest highlights cities and towns that strive to make housing and transportation available to all. It celebrates places that encourage local entrepreneurship and development. It spotlights communities that regard local government as a platform for all citizens to engage with and benefit from. And, this year, the contest gave special consideration to contestants that have stepped up to face the challenges that came with the pandemic.
Strongest Town Contest Final Round: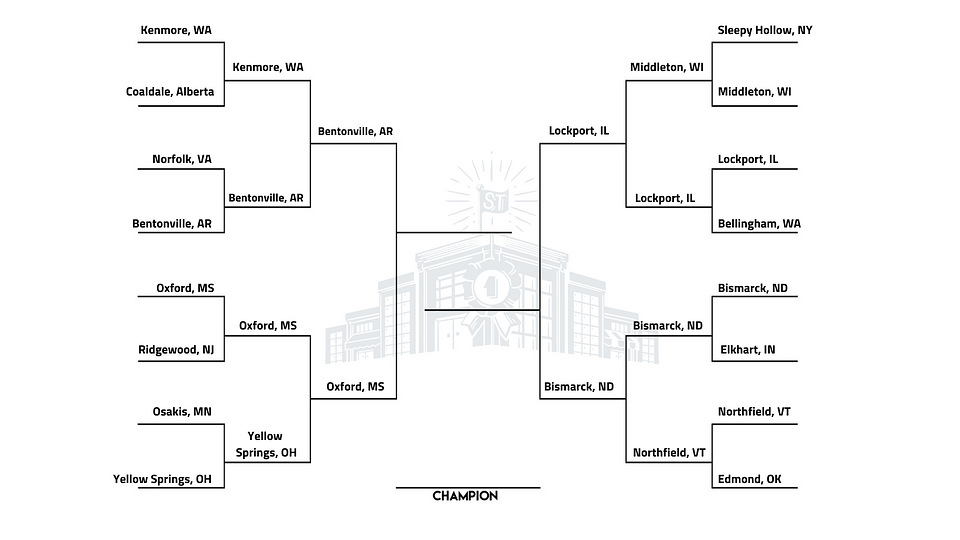 Strong Towns helps local leaders identify the cause of decline in our cities and take action to build a stronger, financially resilient future. The Strong Towns movement is reshaping the North American development pattern with a return to bottom-up, incremental growth.
For comment from Strong Towns, to connect with someone who nominated a community, or for more information about the contest, contact Lauren Fisher, lauren@strongtowns.org.