Ole Miss
Published on July 25th, 2023 | by University of Mississippi
0
Ole Miss Inks Yolett McPhee-McCuin to Contract Extension
Coach Yo Guided Ole Miss to its First Sweet 16 Appearance Since 2007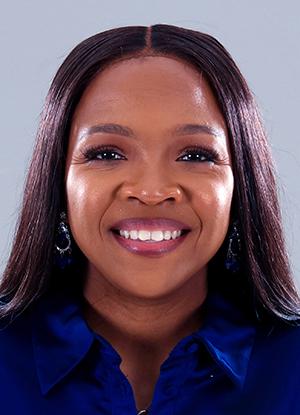 Coming off of an exhilarating 2022–23 season culminating in Ole Miss Women's Basketball's first Sweet 16 appearance in 16 years, head coach Yolett McPhee-McCuin has agreed to a new contract, Ole Miss Vice Chancellor for Intercollegiate Athletics Keith Carter announced on Tuesday, July 25, 2023.

"Coach Yo has our women's basketball program on a championship trajectory, and we can't wait to see what lies in the years ahead with her vision, energy, and relentless dedication. Her focus on leading this team to national contention is remarkable. Equally impressive has been the impact that she has made on the Oxford community," said Carter. "We are excited to commit to Coach Yo's future here in Oxford and look forward to experiencing more of the tremendous highs that her first five seasons have provided the Ole Miss family."
"I want to thank my representation, Ricky Lefft, for working tirelessly with the administration at Ole Miss to come to terms with a contract extension. We believe this extension acknowledges we have diligently worked to rebuild Ole Miss Women's basketball into a nationally relevant program on and off the court," said McPhee-McCuin. "I also want to thank Chancellor Dr. Glenn Boyce, Athletics Director Keith Carter, Senior Woman Administrator Dr. Jen Saxon, our Athletics Administration, and Ole Miss fans for their support. My husband, Kelly, and my family have tremendous love for the Oxford Community and Ole Miss fans, and I look forward to building on the success of our program."

In half a decade in Oxford, McPhee-McCuin has elevated Ole Miss Women's Basketball back into the national conversation by building one of the most tenacious defenses in the country. This past season was one for the record books, with Ole Miss reaching 11 wins in SEC play to match a program best and reach the mark for the first time in a 16-game conference format. Defensively, the Rebels shattered the program block record with a total of 174 rejections as a team.

For the nineteenth time in school history, Ole Miss heard its name called on Selection Sunday as an eight seed in the Seattle – 4 Region with a trip to Stanford. In the NCAA Tournament First Round against ninth seeded Gonzaga, Ole Miss' signature defense shut down the Bulldogs to lead the Rebels to its first tournament win in 16 seasons in a 71-48 win. Holding the Zags to a mere 48 points marked a program NCAA game best, while also setting a new high with 51 rebounds as a team.

Facing No. 1 Stanford on its home court in the second round, Ole Miss jumped on the Cardinal early to set the tone from start to finish never trailing en route to the 54-49 upset to advance to the Sweet 16 for the eleventh time in school history and first since 2007. The Rebels halted a one seed from reaching the Sweet 16 for the first time since 2007 as well, Ole Miss also became the fifth eight seed in NCAA Tournament history to reach the regional semifinal. The triumph over the Cardinal also pushed the Rebels to 25-wins for the sixth time in 48 seasons of women's basketball and first since 1986-87. 

Under the guidance of McPhee-McCuin, Angel Baker blossomed into a First Team All-SEC selection in her second season in a Rebel uniform. Baker also became the second Ole Miss player to be awarded the Gillom Trophy as the top women's collegiate basketball standout in the state of Mississippi. Her recruitment of Madison Scott as the school's first McDonald's All-American assisted in changing the trajectory of the program. In her third year in Oxford, Scott earned All-SEC Defensive Team and Second Team All-SEC accolades

Establishing herself as a portal savant, McPhee-McCuin reloaded once again this offseason, bringing in two off ESPN's top-15 transfers in Kennedy Todd-Williams from North Carolina and KK Deans from Florida to join a team that returns three starters.

Tickets for the 2023–24 season are on sale now at OleMissTix.com.

Follow the Rebels on Twitter at @OleMissWBB, Facebook at Ole Miss WBB and on Instagram at Ole MissWBB. You can also follow head coach Yolett McPhee-McCuin on Twitter at @YolettMcCuin.